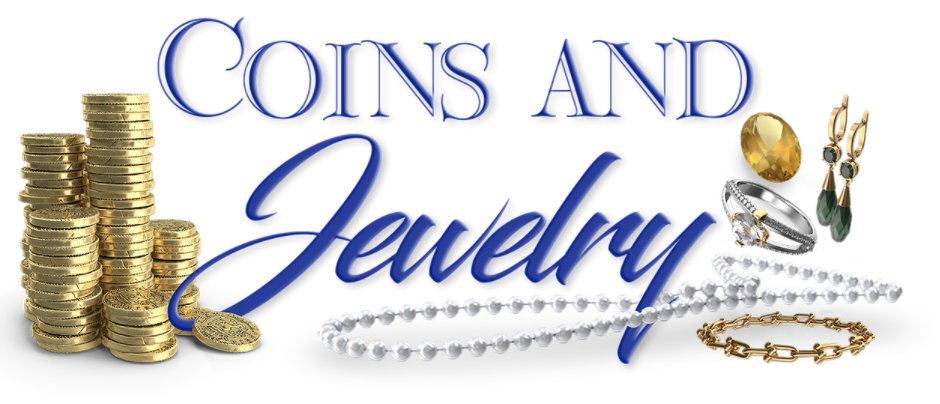 Sell your Collection
We can buy your coins or jewelry directly!
Our buy prices on direct sales are very competitive and we will pay top dollar for key dates, rare Items, and luxury lots.
Just contact us to make an appointment, and after authenticating your items we can buy your items at that time. Prices for different bars and coins are determined by the market spot price of gold, silver, platinum, and palladium.
---
Consign your Collection
Using the power of the auction competitive bidding process Blue Box Auction Gallery will auction your collection for top dollar! ​
You can bring your coins or jewelry directly to our office or ship your coins to us to list them on consignment sale in our next auction catalog. You do not have to shop your coins around at coin shows and conventions or haul them from coin shop to coin shop trying to get the best offers - we send our catalogs around the globe and people from all corners of the world visit our website & catalog listings for every auction, bidding on your coins to beat out the next highest bidder
Download our Coin Key Date Guide Here!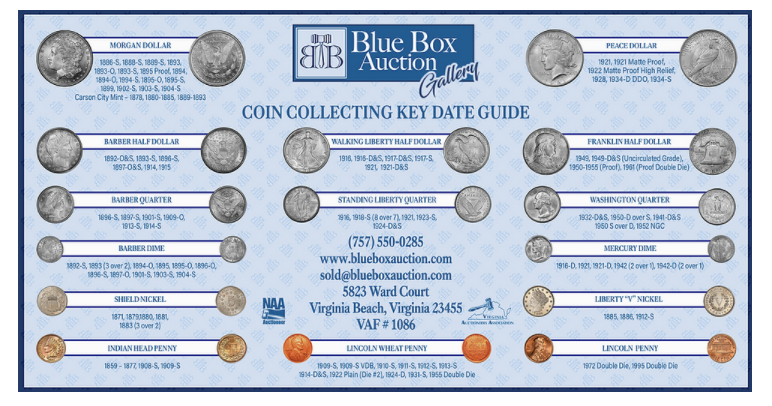 ---