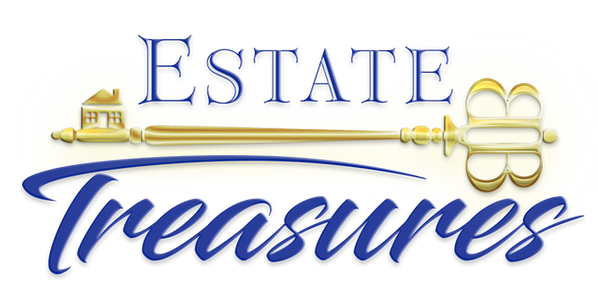 What are "Estate Treasures" auctions?​
"Estate Treasures" at Blue Box Auction Gallery, are a unique blend of Personal Property items for auction. Our auctions feature an exquisite selection, including whole estates, antiques, collections, and rare finds that will surely entice passionate bidders.
By participating in the "Estate Treasures" auction, you have the opportunity to consign your cherished items, allowing them to shine among a discerning audience of collectors and enthusiasts from around the world. Our dedicated team curates and showcases each treasure with utmost care, ensuring they receive the attention they deserve.
As a consignor with "Estate Treasures," you can trust Blue Box Auction Gallery's commitment to excellence. Your identity will never be shared with bidders, and we prioritize your satisfaction throughout the consignment process, providing regular updates and guiding you every step of the way.
---
Selling at Auction vs. Estate Sale​
Auctions create a dynamic atmosphere as customers bid up the price of items, competing to set the market value and secure prized possessions.
In contrast, estate sales follow a rigid, fixed-price selling system based on personal opinions. Customers at estate sales often attempt to haggle down prices to get the best deal.
Transparency is a hallmark of auctions, with bidders witnessing real-time bidding, free from hidden offers or side deals. On the other hand, estate sales may be shrouded in mystery, with VIP cherry-picking guests and sealed offers.
Auctions operate under regulation, attracting a worldwide audience of enthusiastic buyers and collectors. In contrast, estate sales are local, small-scale, and unregulated, typically drawing people within driving distance.
Which would you prefer to get the most for your personal property?
---
Can I sell my items at an Estate Treasure Auction?
Absolutely! Whether you have an entire estate or just a few pieces, we offer both buying and consignment options. Click below to get started and arrange a discussion with someone from our team.
Consignors may also ship goods to us to be included in their own exclusive Estate Treasures sale or be part of a combined sale.
---
The Goal
At Blue Box Auction Gallery, our mission is to make downsizing, up-sizing, clean-outs, and other life transitions seamless and effective for you.
If you're looking to sell your items, we take charge of the entire process. From advertising and cataloging to selling, we ensure your items receive the attention they deserve, fetching top dollar in a worldwide marketplace.
Our Estate Treasures Auctions are a treasure trove of unique variety and assortment that our buyers and bidders adore. Let Blue Box Auction Gallery be your partner in making your life transitions as seamless and rewarding as possible.

---