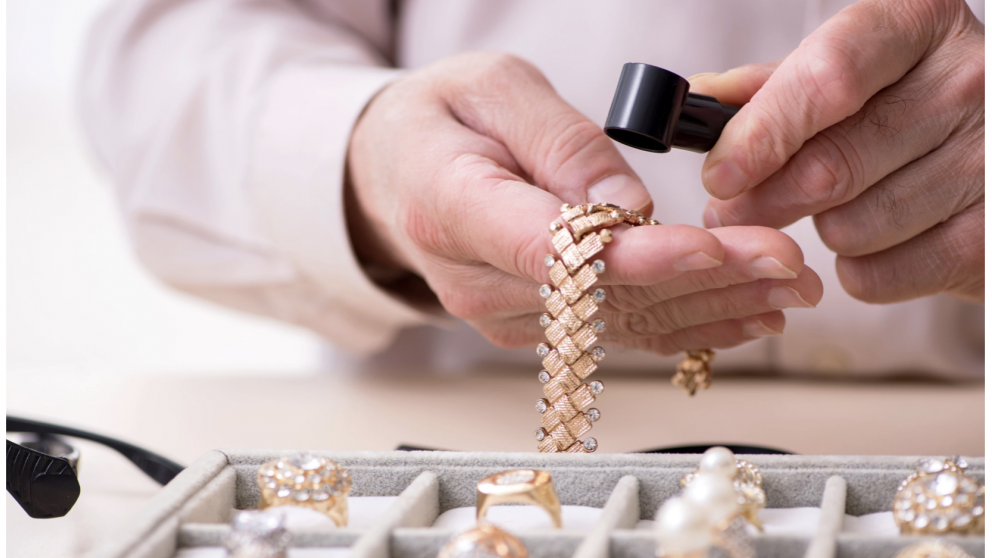 What is it worth?
To truly know the value of what you are selling, you should get an appraisal by a member of the American Society of Appraisers, the International Society of Appraisers, or the National Association of Jewelry Appraisers. Members of all three groups have to adhere to standards and ethics. Appraisals range from $150 to $350 per hour. To give you an idea, a simple diamond ring might take about an hour to appraise, whereas one with multiple diamonds and an elaborate setting might take more than three hours. Some appraisers charge by the item, but under no circumstances should an appraiser charge you a percentage of the item's value.
Some people reason that they can skip the appraisal if they believe their jewelry isn't worth much. If you are absolutely certain what you have is not valuable, you can go ahead and seek offers for it.
Once you have your appraisal in hand, keep in mind that you are unlikely to get that price. Appraisals, often conducted for insurance purposes, determine the retail replacement cost of your jewelry, not the resale price. So ask your appraiser whether he or she can give you a resale price estimate as well. With gold jewelry, an appraiser may tell you the "melt" price of your piece, which is the value of the precious metal contained in it. Again, you are unlikely to get this price, because the buyer must factor in his own profit margin and the cost of extracting the gold. Experts say that if you can get 70 to 80 percent of the melt value for your gold, that is a fair price.
Selling Online
Selling Online can be one of the quickest and convenient methods to sell your collection of fine jewelry or rare coins. Thus, it will lead to more risks, if you want to sell your jewelry online. The Better Business Bureau receives a lot of complaints about online buyers who offer lowball prices, fail to return jewelry if you reject their offer, or don't send a payment for your items.
If you choose to try an online jewelry or gold buyer, check its reputation with the Better Business Bureau. Also, read the fine print of its website so you understand what you're getting into. Look for things like how much time you have to respond to an offer before the buyer considers it a done deal and how long it will take for the buyer to pay you. Take photos of your jewelry before shipping it. And send it insured with a delivery method that proves the company received it.
Selling In-Person
Selling your jewelry in-person to a local shop may still be the best way to get the most money out of it. Here, too, you have lots of options, including coin shops, pawnshops, consignment, and jewelers. The American Gem Society provides a list of local jewelers who buy jewelry. For example, in the Hampton Roads area, Blue Box Auction Gallery will purchase your collection directly and get you cash for your precious metals or jewelry.
Consignment
You do not have to shop your coins around at coin shows and conventions or haul them from coin shop to coin shop trying to get the best offers - we send our catalogs around the globe and people from all corners of the world visit our website & catalog listings for every auction, bidding on your coins to beat out the next highest bidder.
You can bring your coins or jewelry directly to our office or ship your coins to us to list them on consignment sale in our next auction catalog.
---